CRG mentioned in NGamer magazine! Twice! (scans)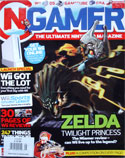 A while back KieranMcClung commented that my Donkey Konga video was in NGamer magazine. I finally got some issues, so I took some pics.
NGamer is a fairly new UK Nintendo magazine (and, might I say, a pretty damn cool one. I'd get a subscription if I could). Some months they do a list of the top Nintendo "happenings" around the world. In issue #5 (Jan 2007), they did a top 15, and my konga video got #3:

First two pages: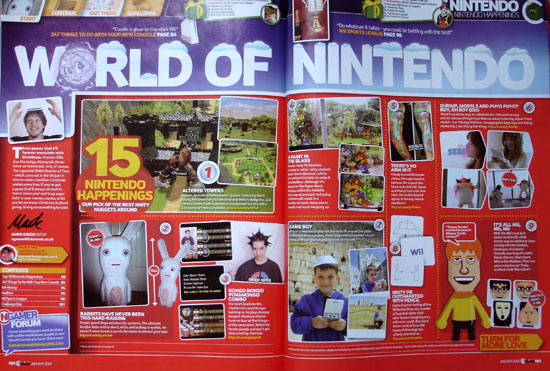 Close-up: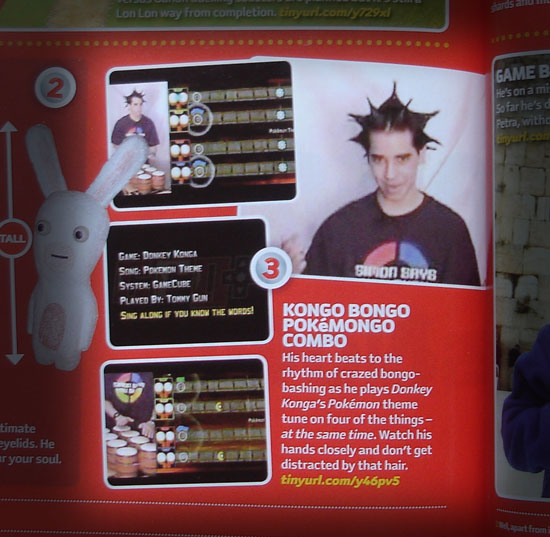 This is actually the second time I've been in a magazine, but the first was totally non-game related, and I got paid for it. Start your guessing! (no not porn)
I have to say I'm incredibly impressed at all the different clever headlines people have come up with for that video. Many sites have blogged about it, which is probably more significant in terms of size, but it is pretty cool seeing it in print. And, somehow, it beat out the South Park episode "Go God Go" (the one where Cartman wants a Wii)!
After seeing that stuff I went back and read the earlier issues, and found that another one of my articles was in it (issue #2)! I love their non-description: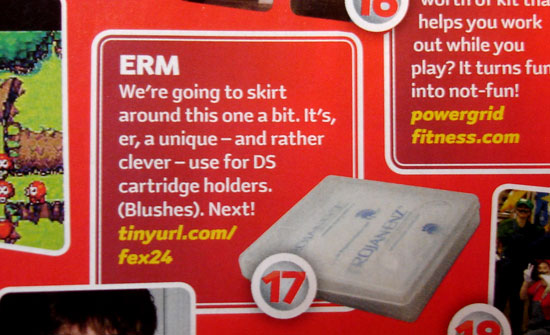 You may notice that they made a mistake, but it was corrected in the next issue: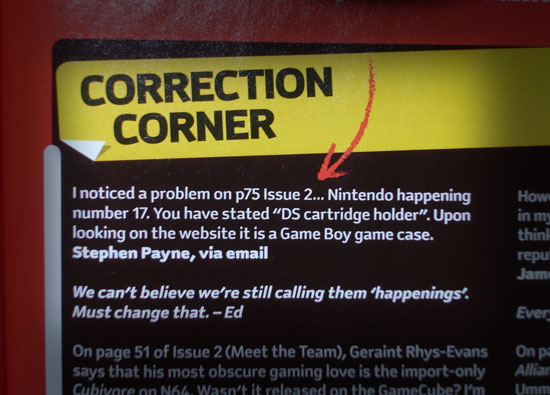 Thanks for the mentions, NGamer! Oh, and if anyone out there sees CRG mentioned in another magazine, let me know! I can't read 'em all.